A.Field description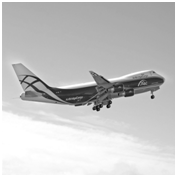 Aviation relates to all aspects of an aircraft and courses in India deal with Flying Operation (jobs performed by Pilots), Aircrew (such as Air Hostesses and Flight Stewards), and Aircraft, Air Traffic Management, Technical aspects of Flight, Aviation Safety, Regulatory Policies and economics of airport. Civil Aviation courses (as opposed to the Indian Air Force, that is, the air wing of the Indian armed forces) is mandatory for those aspiring for a job in regulatory bodies of aviation or those planning to work as aviation consultants. All aviation courses in India are supposed to comply with the rules laid down by the Director General of Civil Aviation (DGCA).
B.Education Guide
Education Details & Eligibility
Commercial Pilot
10+2 with science and an age limit of 16 years are required to get themselves registered at a flying club recognized by Directorate General of Civil Aviation (DGCA), Government of India. The documents required to be enclosed for registration are medical certificate, security clearance and a bank guarantee. An oral exam is conducted which tests the students in subjects like Air Regulations, Aviation Meteorology, Air Navigation, Engine (technical and specific). Those who clear the examination are provided with the License tagged as the Student Pilot License (SPL).
Next the students are required to obtain Private Pilot License (PPL). The training program for PPL requires sixty hours flying including fifteen hours of dual flights with flight instructor, thirty hours of solo flight and five hours of cross country flight. After the training, a student becomes eligible for PPL examination, which again tests students in field like Air Regulation, Aviation Meteorology, Air Navigation, Aircraft Engines and Seamanship. The age limit for the test is seventeen years.
After obtaining PPL, the student can apply for Commercial Pilot License (CPL) which requires flight of 250 hours along with Medical Fitness Test which is conducted in New Delhi. The student is tested on Air Regulations, Aviation Meteorology, Air Navigation, Technical, Planning, and communications in the form of Radio & Wireless Transmission.
The eligibility for technical courses is Physics, Chemistry and Maths till class 12 in school. For air hospitality careers, the eligibility is generally appearing for the class 12 board examinations though some institutes require physics, chemistry and maths till class 12. Some of them also require a certain height in order to be eligible to become air hostesses.
C.Cabin Crew (Air-Hostess and Fight Stewards)
Diploma in Cabin Crew Services (1 Year) Customers are the highest priority, therefore airlines seek to recruit cabin crew who have enjoyed working and have excelled in customer contact positions. Also working with special needs, such as the elderly, children and infants and people with physical disabilities would be an advantage.
Eligibility Criteria
HSC Certificate, Height requirement: For Boys: 5ft.7inchs, for girls: 5ft.2inchs, Weight in proportion to height, Clear complexion and a minimum level of English fluency.
D.Commercial / Ground Staff Service
Diploma in Airport Management & Customer Care (1 Year)
Diploma in Airport Ground Staff Services (6 Months)

An expert development team of academicians, management gurus and aviation experts has designed this program. This course will ideally prepare students for managerial roles in the aviation industry, eventually helping them to assume positions of responsibility and leadership.
From starting off at a supervisory level in the varied areas of Aviation, one can grow to being even an Airport Manager; the course gives you a wide range of options to choose from. The course follows a university format / semester pattern of training. The Course duration is for 1 year, which includes 11 months of in-house training and 1 month on-the-job training in an airport across India.
Eligibility Criteria
Completed HSC / U.G.
Management Studies in Aviation:
BBA in Aviation Management (3 Years)
MBA in Aviation Management (2 Years)
The Airport is one of the most vital elements in our air transportation system. A well-equipped airport provides a variety of facilities for the aircraft, the crew and the passengers. Thus it demands the need for airport managers and other professionals in the management cadre for safety and service, Fixed Base Operations (FBO), Airport Transportation, Catering, Services and Maintenance, Baggage Handling, Cargo, Transport scheduling, Security, Systems/Software/Communications, Sales and purchasing amongst many others.
Aviation Management Students learn the nuances of the above areas and the gamut of aviation operations from the management perspective apart from soft skills, which are crucial in this industry.
Eligibility Criteria
BBA (Aviation): A candidate seeking admission in MBA programme should have passed Bachelor's degree from recognized University in any discipline.
MBA (Aviation): A candidate seeking admission inMBA programme should have passed Bachelor's degree from recognized University in any discipline with minimum two years of working experience in aviation industry.
However fresh graduates seeking admission to this course need to undergo and complete six months of Aviation Foundation Course.
Institutions that Offers this Education:
Professional coursesare available for both those wishing to work in technical sectors of the aviation industry as well as for those wishing to work in non technical sectors of the aviation industry like those involved in air hospitality such as air hostesses and flight stewards. For details on institutes offering aviation courses please visit www.StudyGuideIndia.com
E.Job Opportunities & Roles
Manpower needs are burgeoning in the Aviation Sector in India. It is estimated that by 2010, airports in India will require 100,000 trained people to operate and service them across the country. The world travel and tourism council estimates that by the year 2014, India alone will have at least 1.5 million jobs in this sector.
A well-equipped airport provides a variety of facilities for the aircraft, the crew and the passengers. Thus it demands the need for Airport Managers and other professionals in the Supervisory or Management cadre for Safety and Service, Fixed base operation, Airport transportation, catering, Maintenance, Security etc.
The widespread need for working staff and crew members in the air travel network has made this advent a wonderful boon for the young student world. Foreign airlines have made it mandatory to post at least one Indian crew member on the flight.
Aviation industry opens attractive avenues of work, where one could join an airline in the Supervisory or Management cadre for Ground Operations, Flight operations, Maintenance or Administration that include Passenger handling, Cargo, Route Planning, Finance, Fares & Ticketing, Boarding and Loading, Catering, Transportation, HR and Sales amongst many others.
F.Approximate Salary Range
The remuneration for those in the aviation industry is extremely high. This is primarily because careers in the aviation industry require a lot of special skills. All technical jobs are highly specialized. Pilots, too, are one of the highest earners in the country with senior pilots being paid approximately 4.5 Lakhs rupees to 5 Lakhs rupees per month. Non-technical jobs such as those of airhostesses are well paid too. Even starters get paid approximately Rs 16,000 per month.
G.Related Links
The Aviation Society or TAS as it is widely known is based at Manchester Airport. It is the largest aviation society outside London with over 1500 members and 36 years of unbroken experience
Web site link: http://www.tasmanchester.com/
Other Aeronautics/Aviation/Defense Career Option Archive