Certification Courses in India
To get a bright career academic degree is not enough. One need to be done with the certification courses. While doing certification course one can not only continue education but also engage himself in any other activity. Certification courses are available in various streams such as management, administration, healthcare, foreign languages, education, industries, commerce, science, arts, law, software, computers, banking, medical, banking, E-commerce, technology and development.
For instance: if a person is holding an MBA degree is enough to join a broking firm into sales department. NCFM certifications in various modules are very mandatory. After uploading the said certification into system one can do trading on behalf of clients.
Must Read - Courses India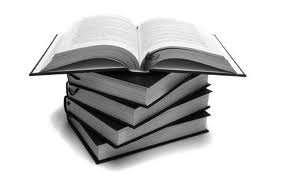 Even to join as accountant one need to get done with the Tally Packages.
Certification course varies from one stream to another. Either after completion of your education or while pursing the graduation one need to join certification courses which adds weightage to your everlasting bright career. Basically duration of the certification courses will be few week or some months and few hours a day classes will be provided, say 2 – 4 hours a day. Certification courses hold wide scope and many opportunities are open for the Aspirants. Even online certification courses are available.
Private and government institutes are providing certification courses which are government approved and recognized all over India. After completion of certification courses one can explore themselves in various sectors such as banks, companies, industries, educational institutes and financial services.
After completion of the certification courses, examination will be conducted by the institute. If at all one is qualified in the examination certificate will be given based on marks or grade obtained in the examination.
Various Well known Certification Courses in India
Many certification courses are offered in India which include Certificate Course in Instructional Design, Certificate Course in Customer Relationship Management, Certificate Course in Foreign Languages like German, French, Spanish and Japanese, Certificate Course in Clinical Research, Certificate Course in Software Testing, Certificate Course in Medical Technology, Certificate Course in Food & Nutrition, Certificate Course in Library & Information Science and Certificate Course in Sugar Technology.
Hurry up!! Enroll your name and earn worth full certificate. StudyguideIndia wishes you a very best for career ahead.