Colleges in Surat
Surat is the city of Gujarat which is in the western part of India with Gandhi Nagar as its capital. Surat has the number of colleges which provide higher education in the field of engineering, arts and social science, law, commerce, medical science, journalism etc.
Institutes with national importance such as Indian Institute of Management, National Institute of Technology and National institute of design are located in the state. Apart from Institutes with national importance, research centers of excellence are also located in Surat.
Colleges in surat are C.K. Pithawala Institute of Management, Shrimad Rajchandra Institute of Managemnet & Computer Application, Surat Muncipal Institute of Medical Education & Research, V.T Choksi sarvajanik Law College, S.R. Luthra Institue of management, Siddharth Law college, SVNIT Surat
Must Read - Colleges India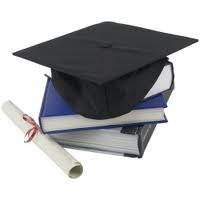 The most reputed institute of Surat is Sardar Vallabhbhai National Institute of Technology. Colleges of Surat are Navayug Arts & Commerce College, Barfiwala Commerce College, M.T.B Art College, Sarvajanik College of Engineering & Technology, College of Information Technology, S. V. R Engineering College and
The government girls polytechnic college.
New Civil Hospital and Seventh Day Adventist Hospital are the two medical college in surat where degree courses on health sciences are offers. The Courses on homeopathic medical science are offered by the CD Pachchigar Homeopathic Medical College and Shree Chotalal Nagindas Kothari Medical College & Research Centre. Colleges in Surat also offer distance education to the aspirants.
Get connect to different colleges in Surat which is Just a click away, StudyguideIndia will provide you the information as required by you. Information provided here is a clear one if at all you come across to know any errors kindly request you to let us know

"Following is the list of Colleges in Surat. All Colleges in Surat are divided into Location wise. We have even listed college in Surat as per alphabetical order which is easy to find the desired college and information on it. If you come across any college in Surat which is not found from our list below, please do let us know by using add in list which is default in our website".
Search Results -(31) Colleges found
| | | |
| --- | --- | --- |
| College Name | Location | State |
| Aminaben M Gangat Memorial School Of Nursing , Surat | SURAT | Gujarat |
| BHAGWAN MAHAVEER COLLEGE OF MANAGEMENT | SURAT | Gujarat |
| Bhagwan Mahavir School Of Nursing , Surat | SURAT | Gujarat |
| C. K. Pithawala College Of Engineering & Technology | SURAT | Gujarat |
| C.D. Pachchigar Homoeopathic Medical College | SURAT | Gujarat |
| DEPARTMENT OF BUSINESS AND INDUSTRIAL MANAGEMENT | SURAT | Gujarat |
| Dr. Dayaram Patel PharmacyCollege , BARDOLI | SURAT | Gujarat |
| General Nursing School , Tapi | SURAT | Gujarat |
| Government College of Engineering | SURAT | Gujarat |
| Government College Of Nursing,Surat | SURAT | Gujarat |
| Maniba Bhula Nursing College , Surat | SURAT | Gujarat |
| Maniba Bhula Nursing College,Surat | SURAT | Gujarat |
| Metas Adventist College Of Nursing, Surat | SURAT | Gujarat |
| Navyug Law College | SURAT | Gujarat |
| S M C Institute Of Nursing Education , Surat | SURAT | Gujarat |
| S.R. LUTHRA INSTITUTE OF MANAGEMENT | SURAT | Gujarat |
| School Of Nursing , Jaideep Mem. Public Ch. Trust , Surat | SURAT | Gujarat |
| School Of Nursing , Surat | SURAT | Gujarat |
| School Of Nursing, Jaideep Mem,Surat | SURAT | Gujarat |
| Shree Chotalal Nagindas C.N. Kothari Homoeopathic Medical College and Research Centre | SURAT | Gujarat |
| Shree Dhanvantary Pharmacy College , Surat | SURAT | Gujarat |
| Shree Laxmipati Mahavir Nursing School , Surat | SURAT | Gujarat |
| Shri Swaminarayan School Of Nursing , Surat | SURAT | Gujarat |
| SHRIMAD RAJCHANDRA INSTITUTE OF MANAGEMENT AND COMPUTER APPLICATION | SURAT | Gujarat |
| Siddharth Law College, Surat | SURAT | Gujarat |
| Surat Hospital Trust , School Of Nursing , Surat | SURAT | Gujarat |
| Surat Hospital Trust,Surat | SURAT | Gujarat |
| T & T V School Of Nursing , S D V S Ashaktashram Hospital, Surat | SURAT | Gujarat |
| V.T. Choksi Sarvajnik Law College | SURAT | Gujarat |
| Vanita Vishram School Of Nursing , Surat | SURAT | Gujarat |
| Vithaldas Thakordas Choksi Sarvajanik Law College | SURAT | Gujarat |
Top Colleges in India
Course Wise Colleges in Surat

List of Colleges in Surat Category Wise