Colleges in Rajkot
Rajkot is the city in Gujarat and the well-know learning centre. Colleges which are found in Rajkot are Amirtlal virpal parekh technical institute, Atmiya institute of technology & science, Institute of law and forensic science, K.A pandhi English Medium Law College, Pandit Deendayal Upadhyay Medical College, Popatlal Dhanjibhai Malaviya College of Commerce, R.K College of Business Management, Smt. M.T. Dhamsania College of Commerce.
Must Read - Colleges India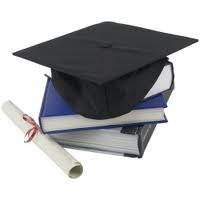 The Courses provided by colleges in Rajkot are graduate, Post graduate, diploma, certificate courses, Ph.D, and M. Phil in the fields like Humanities, Science, Commerce, fine arts, performing arts, Journalism and Mass communication, Medicine, Bio-chemistry, Economics, Micro-biology, Social work, Physical education, Languages, Law, Computer and others. The courses offered by technical universities are B.E, B.Tech, M.E, M.Tech, and MBA.
Get connect to different colleges in Rajkot which is Just a click away, StudyguideIndia will provide you the information as required by you. Information provided here is a clear one if at all you come across to know any errors kindly request you to let us know
"Following is the list of Colleges in Rajkot. All Colleges in Rajkot are divided into Location wise. We have even listed college in Rajkot as per alphabetical order which is easy to find the desired college and information on it. If you come across any college in Rajkot which is not found from our list below, please do let us know by using add in list which is default in our website".
Search Results -(41) Colleges found
| | | |
| --- | --- | --- |
| College Name | Location | State |
| A. M. P. Govt. Law College | RAJKOT | Gujarat |
| A. Madhya Pradesh Law College | RAJKOT | Gujarat |
| Anm Fhw Training School , Rajkot | RAJKOT | Gujarat |
| Assisi Institute Of Nursing , Rajkot | RAJKOT | Gujarat |
| Atmiya Institute of Pharmacy for, Diploma Studies , Rajkot | RAJKOT | Gujarat |
| Atmiya Institute of Technology & Science | RAJKOT | Gujarat |
| B.K. Modi Govt. Pharmacy College | RAJKOT | Gujarat |
| B.K.Mody Govt. Pharmacy , Rajkot | RAJKOT | Gujarat |
| College Of Nursing ,Pandit Dindayal Upadhyay Hospital,Rajkot | RAJKOT | Gujarat |
| Eva School Of Nursing , Rajkot | RAJKOT | Gujarat |
| General Nursing School , Rajkot | RAJKOT | Gujarat |
| Government Engineering College, Rajkot | RAJKOT | Gujarat |
| IITT College of Engineering and Technology | RAJKOT | Himachal Pradesh |
| Institute of Law and Forensic Science | RAJKOT | Gujarat |
| Jay Bajrang Yuvak Education Charitable Trust , Rajkot | RAJKOT | Gujarat |
| Jay Somnath Institute Of Nursing Education , Rajkot | RAJKOT | Gujarat |
| K.A. Pandi English Medium Law College | RAJKOT | Gujarat |
| Kamdar Anm Training School , Rajkot | RAJKOT | Gujarat |
| Kamdar School Of Nursing , Rajkot | RAJKOT | Gujarat |
| Matrushri Vrajkuvarben B Manvar School Of Nursing , Rajkot | RAJKOT | Gujarat |
| MATUSHRI KALIBEN NAGJIBHAI VEKARIA EDUCATION AND CHARITABLE TRUST | RAJKOT | Gujarat |
| Matushri Vrajkuvareen B Manvar School Of Nursing , Rajkot | RAJKOT | Gujarat |
| Mts D B Patel Education Trust Nursing School , Rajkot | RAJKOT | Gujarat |
| Murlidhar College Of Nursing,Rajkot | RAJKOT | Gujarat |
| Murlidhar School Of Nursing , Rajkot | RAJKOT | Gujarat |
| OM VINDHYAVASANI INSTITUTE OF MANAGEMENT | RAJKOT | Gujarat |
| Samarpan Charitable and Educational Medical & Research Trusts Shri Bachubhai Alabhai Danger Homoeop | RAJKOT | Gujarat |
| Saurashtra University | RAJKOT | Gujarat |
| Shree H. N. Shukla College of Legal Studies | RAJKOT | Gujarat |
| Shree Kantilal Amrutlal Pandhi English Medium Law College | RAJKOT | Gujarat |
| Shree Maruti Kelavani Mandal Trust Managed Diploma Pharmacy College , Rajkot | RAJKOT | Gujarat |
| Shree Saraswati Nursing College,Rajkot | RAJKOT | Gujarat |
| Shri Anand College Of Nursing , Rajkot | RAJKOT | Gujarat |
| Shri Anand Diploma In General Nursing & Midwifery School , Rajkot | RAJKOT | Gujarat |
| Shri Anand School Of Nursing , Rajkot | RAJKOT | Gujarat |
| Smt. Mitaly Patel Gnm School Of Nursing , Rajkot | RAJKOT | Gujarat |
| SMT. R.D. GARDI INSTITUTE OF BUSINESS MANAGEMENT | RAJKOT | Gujarat |
| SRI H.D. GARDI MBA COLLEGE | RAJKOT | Gujarat |
| T.N. RAO COLLEGE OF MANAGEMENT STUDIES | RAJKOT | Gujarat |
| Vidya Nikunj Nursing School , Rajkot | RAJKOT | Gujarat |
| Vyavsai Vidya Prathisthan'S Sanch College Of Engineering | RAJKOT | Gujarat |
Top Colleges in India
Course Wise Colleges in Rajkot

List of Colleges in Rajkot Category Wise