Colleges in Hyderabad:
Hyderabad is one of the famous and well developed city and it is the capital of Andhra Pradesh which is known for educational excellence, you can find number of college in Hyderabad which span across various subjects and streams. Aspirant from Andhra Pradesh and outside the state prefer colleges in Hyderabad to study, these colleges are spread across all parts of the state. In every corner of the Hyderabad colleges are established to provide education to every student in various streams such as Arts & social science, law, engineering, medical, commerce or journalism and mass communication. Governments as well as private colleges are located in Hyderabad
Must Read - Colleges India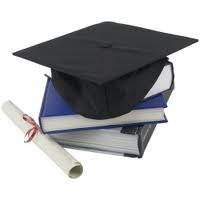 Colleges in Hyderabad play a vital role in developing and promoting higher education of Hyderabad. You can find different colleges which provides various degrees such as Management, engineering, Medical, Law, Information Technology, Pharmacy and so on. Getting an admission into colleges of Hyderabad is not an easy task one need to get it done with the entrance examination. Colleges in Hyderabad also provide free scholarships to the deserving and talented aspirants which help them to pursue higher studies. Most of the famous colleges of Andhra Pradesh are located in Hyderabad. Basically the courses offered by Hyderabad universities are regular courses which are provided with campus facilities, most colleges provide residential facilities for non local students, some colleges also offer distance courses. Most of the colleges also have active placement cells, which invite renowned companies for campus recruitment.
Get connect to different colleges in Hyderabad which is Just a click away, studyguideIndia will provide you the information as required by you. Information provided here is a clear one if at all you come across to know any errors kindly request you to let us know
"Following is the list of Colleges in Hyderabad. All Colleges in Hyderabad are divided into Location wise. We have even listed college in Hyderabad as per alphabetical order which is easy to find the desired college and information on it. If you come across any college in Hyderabad which is not found from our list below, please do let us know by using add in list which is default in our website".
Search Results -(318) Colleges found
| | | |
| --- | --- | --- |
| College Name | Location | State |
| A P Family Planning Association Of India,Hyderabad | HYDERABAD | Andhra Pradesh |
| A.C.M.E. College Of Arts & Science | HYDERABAD | Andhra Pradesh |
| A.K. Navajeevan College For Women | HYDERABAD | Andhra Pradesh |
| A.M.S. School Of Informatics | HYDERABAD | Andhra Pradesh |
| A.V. COLLEGE OF ARTS, SCIENCE & COMMERCE | HYDERABAD | Andhra Pradesh |
| Acharya N G Ranga Andhra Pradesh Agricultural University | HYDERABAD | Andhra Pradesh |
| Adam's Engineering College | HYDERABAD | Andhra Pradesh |
| Aditya College Of Nursing,Hyderabad, | HYDERABAD | Andhra Pradesh |
| Aditya School Of Nursing , Hyderabad | HYDERABAD | Andhra Pradesh |
| Aklr Government Oriental College | HYDERABAD | Andhra Pradesh |
| AL-QURMOSHI INSTITUTE OF BUSINESS MANAGEMENT | HYDERABAD | Andhra Pradesh |
| Alpha School Of Nursing , Hyderabad | HYDERABAD | Andhra Pradesh |
| AMJAD ALI KHAN COLLEGE OF BUSINESS ADMN | HYDERABAD | Andhra Pradesh |
| Anawar-Ul-Uloom College of Law | HYDERABAD | Andhra Pradesh |
| Andhra Vidhyalaya College Of Arts Science & Commerce | HYDERABAD | Andhra Pradesh |
| Andhra Mahila Sabha Law College For Women | HYDERABAD | Andhra Pradesh |
| Andhra Mahila Sabha Mphw F Trg Inst,Hyderabad | HYDERABAD | Andhra Pradesh |
| Andhra Mahila Sabha Nursing Trg Institute , Hyderabad | HYDERABAD | Andhra Pradesh |
| Anni Besent College For Women | HYDERABAD | Andhra Pradesh |
| Anwar Ul Uloom College | HYDERABAD | Andhra Pradesh |
| Anwar Ul Uloom College Arts Commerce | HYDERABAD | Andhra Pradesh |
| ANWAR-UL-ULOOM COLLEGE OF BUSINESS MGT | HYDERABAD | Andhra Pradesh |
| Apex College Of Nursing,Hyderabad, | HYDERABAD | Andhra Pradesh |
| Apollo College Of Nursing , Hyderabad | HYDERABAD | Andhra Pradesh |
| Apollo Hospital School Of Nursing , Hyderabad | HYDERABAD | Andhra Pradesh |
| Archana School Of Nursing , Hyderabad | HYDERABAD | Andhra Pradesh |
| Arts Science College For Women | HYDERABAD | Andhra Pradesh |
| Arunodaya Degree & Pg College | HYDERABAD | Andhra Pradesh |
| AURORA'S PG COLLEGE | HYDERABAD | Andhra Pradesh |
| AVANTHI DEGREE & PG COLLEGE | HYDERABAD | Andhra Pradesh |
| Avanthi Degree College | HYDERABAD | Andhra Pradesh |
| Aware College of Nursing , Hyderabad | HYDERABAD | Andhra Pradesh |
| AYJNIHH SRC National Institute for the Mentally Handicapped | HYDERABAD | Andhra Pradesh |
| Azad Degree College | HYDERABAD | Andhra Pradesh |
| Badruka College Commerce Arts | HYDERABAD | Andhra Pradesh |
| Badruka College Commerce Arts Afternoon | HYDERABAD | Andhra Pradesh |
| BADRUKA INSTITUTE OF FOREIGN TRADE | HYDERABAD | Andhra Pradesh |
| Bankatlal Badruka College For Information Technology | HYDERABAD | Andhra Pradesh |
| Bapuji Degree College | HYDERABAD | Andhra Pradesh |
| Basaveshwara Institute of Information Technology | HYDERABAD | Andhra Pradesh |
| Bhadruka College Of Commerce | HYDERABAD | Andhra Pradesh |
| Bhagawan Mahavir School Of Nursing , Hyderabad | HYDERABAD | Andhra Pradesh |
| Bhagyanagar School Of Nursing , Hyderabad | HYDERABAD | Andhra Pradesh |
| BHARAT PG COLLEGE FOR WOMEN | HYDERABAD | Andhra Pradesh |
| Bharathi Mphw F Trg Institute, Chitanyapuri,Hyderabad | HYDERABAD | Andhra Pradesh |
| Bhaskar Law College | HYDERABAD | Andhra Pradesh |
| Bhavani Mphw F Trg Institute,Hyderabad | HYDERABAD | Andhra Pradesh |
| Bojjam Narasimlu College of Pharmacy for Women , Saidabad | HYDERABAD | Andhra Pradesh |
| C Kamala Devi Mphw F Trg Institute | HYDERABAD | Andhra Pradesh |
| Care Nampally College Of Nursing , Hyderabad | HYDERABAD | Andhra Pradesh |
Top Colleges in India
Course Wise Colleges in Hyderabad

List of Colleges in Hyderabad Category Wise