Colleges in Ludhiana
Ludhiana city is located in Punjab and it is the home for number of colleges, which span across various subjects and streams. Ludhiana provides higher education in various fields such as engineering, arts, social science, law commerce, medical science, journalism etc. The courses offered by the colleges in Ludhiana are Graduate, Post graduate, Doctoral and Diploma levels.
Some of the renowned Colleges of Ludhiana are Bhutta College of Engineering & Technology, College of Agricultural Engineering, Dr Mohan Kaur Memorial Nursing Institute, G.H.G Institute of Law for Women, Gujranwala Guru Nanak Khalsa Collehe of Pharmacy, Guru Nanak College of Law, CMC Ludhiana, Dayanand Medical College & Hospital, Eastend School of Nursing, G.H.G Khalsa College of Pharmacy, Gulzar institute of Engineering & Technology, Guru Nanak Dev Engineering College, Ludhiana College of Engineering & Technology, Nightingale Nursing Institute, Seth Madan Lal Memorial School of Nursing, Sidhu School of Nursing and Sri Gurunanak Dev Homoepathic Medical College.
Must Read - Colleges India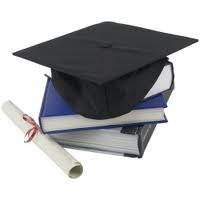 In the field of Medical college Ludhiana occupies a major role some of the well know colleges are Christian Medical College (CMC), Christian Dental College (CDC), Dayanand Medical College (DMC), Apollo Hospitals, and the BJS Institute of Dental Sciences.
Ludhiana city is blessed with well know educational institutes. Professors and faculties in the colleges of Ludhiana are well versed and experienced. The Colleges are well equipped with modern facilities such as computers and libraries. Students are also provided with accommodations. Most of the colleges also have active placement cells, which invite renowned companies for campus recruitment.
Get connected to different colleges in Ludhiana which is just a click away. StudyguideIndia will provide you the information as required by you. Information which is provided here is correct. If at all you come across any errors you are requested to kindly let us know.
"Following are the list of Colleges in Ludhiana. All Colleges in Ludhiana are divided location wise. We have even listed Colleges in Ludhiana as per alphabetical order making it easy to find the desired college and information on it. If you come across any College in Ludhiana which is not found in our list below, please do let us know by using add in list which is default in our website".
Search Results -(57) Colleges found
| | | |
| --- | --- | --- |
| College Name | Location | State |
| Baba Jaswant Singh Dental College Hospital & Research Institute, Ludhiana | LUDHIANA | Punjab |
| Baba Kundan College of Pharmacy , Ludhiana | LUDHIANA | Punjab |
| Christian Dental College, Ludhiana | LUDHIANA | Punjab |
| Christian Medical & Brown Memorial Hospital ,School Of Nursing , Ludhiana | LUDHIANA | Punjab |
| Christian Medical College | LUDHIANA | Punjab |
| Christian Medical College & Hospital , Ludhiana | LUDHIANA | Punjab |
| Christian Medical College, Ludhiana | LUDHIANA | Punjab |
| Dayanand Medical College & Hospital | LUDHIANA | Punjab |
| Dayanand Medical College & Hospital, College Of Nursing , Ludhiana | LUDHIANA | Punjab |
| Dayanand Medical College And Hospital ,College Of Nursing , Ludhiana | LUDHIANA | Punjab |
| Dr B L Kapoor Memorial Hospital , Ludhiana | LUDHIANA | Punjab |
| Dr. Mohan Kaur Memorial Nursing Institute , Ludhiana | LUDHIANA | Punjab |
| Durga School Of Nursing , Ludhiana | LUDHIANA | Punjab |
| Eastend School Of Nursing , Ludhiana | LUDHIANA | Punjab |
| Gujranwala Guru Nank Khalsa College of Pharmacy , Ludhiana | LUDHIANA | Punjab |
| Guru Angad Dev School Of Nursing , Ludhiana | LUDHIANA | Punjab |
| Guru Hargobind College Of Nursing , Ludhiana | LUDHIANA | Punjab |
| Guru Hargobind College of Pharmacy , Ludhiana | LUDHIANA | Punjab |
| Guru Hargobind Institute of Law for Women | LUDHIANA | Punjab |
| Guru Horgobind College Of Nursing , Ludhiana | LUDHIANA | Punjab |
| Guru Nanak College Of Nursing , Ludhiana | LUDHIANA | Punjab |
| GURU NANAK INSTUTITE OF MANAGEMENT & TECHNOLOGY | LUDHIANA | Punjab |
| Guru Nanak School Of Nursing , Ludiana | LUDHIANA | Punjab |
| Guru Teg Bahadur Hospital Instt. Of Nursing Educ. , Ludhiana | LUDHIANA | Punjab |
| Institute of Laws | LUDHIANA | Punjab |
| Institute Of Nursing Education , Ludhiana | LUDHIANA | Punjab |
| Institute Of Nursing Education , Ludhiana | LUDHIANA | Punjab |
| Institute Of Nursing Education ,Guru Teg Bahadur Sahib C Hospital , Ludhiana | LUDHIANA | Punjab |
| Jeevan Jot Nursing Institute , Ludhiana | LUDHIANA | Punjab |
| Kiran Memorial Kular School Of Nursing , Ludhiana | LUDHIANA | Punjab |
| Kular College Of Nursing , Ludhiana | LUDHIANA | Punjab |
| Kular School Of Nursing , Ludhiana | LUDHIANA | Punjab |
| Lajjawati Jain Memorial Nursing Institute , Ludhiana | LUDHIANA | Punjab |
| Lajjiawati Jain Memorial Nursing Institute , Ludhiana | LUDHIANA | Punjab |
| Lord Mahavira Homoeopathic Medical College | LUDHIANA | Punjab |
| Ludhiana College Of Engineering And Technology, | LUDHIANA | Punjab |
| Ludhiana Institute Of Nursing , Ludhiana | LUDHIANA | Punjab |
| Mata Saraswati Institute Of Nursing Education , Ludhiana | LUDHIANA | Punjab |
| Mata Saraswati Nursing Institute , Ludhiana | LUDHIANA | Punjab |
| Mohan Dai Oswal Cancer Hospital , Treatment & Research Foundation , Ludhiana | LUDHIANA | Punjab |
| Mohan Dai Oswal College Of Nursing , Ludhiana | LUDHIANA | Punjab |
| Mohan Dai Oswal Memorial Hospital , School Of Nursing , Ludhiana | LUDHIANA | Punjab |
| Nightingale College Of Nursing , Ludhiana | LUDHIANA | Punjab |
| Nightingale Nursing Institute , Ludhiana | LUDHIANA | Punjab |
| Punjab Agriculture University Ludhiana | LUDHIANA | Punjab |
| S M L Memorial School Of Nursing , Ludhiana | LUDHIANA | Punjab |
| Sanjeevani College Of Nursing , Ludhiana | LUDHIANA | Punjab |
| Satguru Educational Welfare Society , Ludhiana | LUDHIANA | Punjab |
| Seth Madan Lal Memorial School Of Nursing , Ludhiana | LUDHIANA | Punjab |
| Shaheed Kartar Singh Sarabha College Of Nursing , Ludhiana | LUDHIANA | Punjab |
Top Colleges in India
Course Wise Colleges in Ludhiana

List of Colleges in Ludhiana Category Wise