Colleges in Pune
Pune city has a number of colleges, which provide a great stand for higher education in the field of arts and social science, law, engineering, commerce, medical science, journalism so on. Pune is the city of Maharashtra which is well known as Education Hub of India as the literacy rate is high.
You can find different colleges which are classified in different categories. Pune is blessed with private, public and also professional colleges with regular and distance mode of learning. Types of colleges you can find in Pune are Law College, Art College, Fine Arts College, Pharmacy College, Medical College, Management College, Commerce College, science College, Engineering Colleges, physical Education Colleges, Architecture Colleges and so on. Most of the colleges are located Pune. Colleges in Pune are affiliated to the University Pune.
Must Read - Colleges India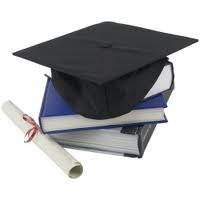 The main aim behind the successful students is the teachers which impart knowledge among the aspirants which in turn lead to success of state and ultimately success of the country. Some of the well known colleges in pune are Deccan College, which is specializes in Archaeology; College of Engineering Pune, Fergusson College Pune, Agriculture College Pune , Gokhale Institute of Politics and Economics, Symboisis Pune, National Defence Academy Pune, Armed forces Medical College, Institute of Armaments Technology (IAT)and Army Institute of Technology (AIT)
Get connect to different colleges in Pune which is Just a click away, StudyguideIndia will provide you the information as required by you. Information provided here is a clear one if at all you come across to know any errors kindly request you to let us know
"Following is the list of Colleges in Pune. All Colleges in Pune are divided into Location wise. We have even listed college in Pune as per alphabetical order which is easy to find the desired college and information on it. If you come across any college in Pune which is not found from our list below, please do let us know by using add in list which is default in our website".
Search Results -(183) Colleges found
| | | |
| --- | --- | --- |
| College Name | Location | State |
| A F M C College Of Nursing , Pune | PUNE | Maharashtra |
| A. B. M. S. P. Y. Rao Chavan Law College | PUNE | Maharashtra |
| A. K. Khan Law College | PUNE | Maharashtra |
| A.K.K. New Law Academy | PUNE | Maharashtra |
| Abhinav Education Society College of Pharmacy , Pune | PUNE | Maharashtra |
| Abhinav Education Societys Law College | PUNE | Maharashtra |
| ALARD INSTITUTE OF MANAGEMENT SCIENCES | PUNE | Maharashtra |
| Anand Medical Foundations Nursing Institue,Pune | PUNE | Maharashtra |
| Anantrao Kanse Homoeopathic Medical College Hospital | PUNE | Maharashtra |
| Armed Forces Medical College | PUNE | Maharashtra |
| Armed Forces Medical College & Hospital, College Of Nursing , Pune | PUNE | Maharashtra |
| Association for the Mentally Retarded and Cerebral Palsy Children SAVALI | PUNE | Maharashtra |
| AUDHOGIK SHIKSHAN MANDAL INSTITUTE OF PROFESSIONAL STUDIES | PUNE | Maharashtra |
| Ayodhya Charitable Trusts College of Special Education | PUNE | Maharashtra |
| BALAJI INSTITUTE OF MANAGEMENT & HUMAN RESOURCE DEVELOPMENT, PUNE | PUNE | Maharashtra |
| BALAJI INSTITUTE OF TELECOM & MANAGEMENT, PUNE | PUNE | Maharashtra |
| Balaji Law College | PUNE | Maharashtra |
| Bharathi Vidyapeeths New Law College | PUNE | Maharashtra |
| Bharati Vidyapeeth College Of Nursing , Pune | PUNE | Maharashtra |
| Bharati Vidyapeeth Dental College & Hospital, Pune | PUNE | Maharashtra |
| BHARATI VIDYAPEETH INSTITUTE OF MANAGEMENT & ENTREPRENEURSHIP DEVELOPMENT | PUNE | Maharashtra |
| Bharati Vidyapeeth Instituteof Pharmacy , PUNE | PUNE | Maharashtra |
| Bharati Vidyapeeth Medical College | PUNE | Maharashtra |
| Bharati Vidyapeeth University, College Of Nursing , Pune | PUNE | Maharashtra |
| Bharati Vidyapeeth's College Of Engineerin Pune | PUNE | Maharashtra |
| Bharati Vidyapeeth's College of Engineering Maharastra | PUNE | Maharashtra |
| Bharati Vidyapeeths New Law College | PUNE | Maharashtra |
| C Y D Patil Institute Of Nursing,Pune | PUNE | Maharashtra |
| CENTRE FOR MANAGEMENT RESEARCH & DEVELOPMENT | PUNE | Maharashtra |
| College of Engineering Maharastra | PUNE | Maharashtra |
| College Of Nursing, Armed Forces Medical College , Pune | PUNE | Maharashtra |
| Cusrow Wadia Institute Of Technology, | PUNE | Maharashtra |
| D E S College Of Nursing , Pune | PUNE | Maharashtra |
| D.E.S. Law College | PUNE | Maharashtra |
| Des College Of Nursing , Pune | PUNE | Maharashtra |
| Dhareshwar Institute Of Nursing,Pune | PUNE | Maharashtra |
| Dhondumama Sathe Homoeopathic Medical College | PUNE | Maharashtra |
| Dr. D.Y. Patil Dental College & Hospital, Pune | PUNE | Maharashtra |
| DR. D.Y. PATIL INSTITUTE OF MANAGEMENT | PUNE | Maharashtra |
| Dr. D.Y. Patil Padmashree Dr.D.Y. Patil Institute of Pharmacy , Pune | PUNE | Maharashtra |
| Dr. D.Y. Patil Prastishan's Padmashree Dr. D.Y.Patil Institute Of Engineering & Technology | PUNE | Maharashtra |
| Dr. D.Y.Patil Par.'S Dr. D.Y. Patil Col Of Engg | PUNE | Maharashtra |
| Dr.D.Y.Patil Homoeopathic Medical College | PUNE | Maharashtra |
| DR.D.Y.PATIL INSTITUTE OF MANAGEMENT & RESEARCH | PUNE | Maharashtra |
| DYNANGANGA INSTITUTE OF CARRIER EMPOWERMENT & RESEARCH | PUNE | Maharashtra |
| Eshwari Bai Lund Training centre | PUNE | Maharashtra |
| Genba Sopanrao Moze College of Engineering | PUNE | Maharashtra |
| Giriraj Nursing School ,pune | PUNE | Maharashtra |
| Gokhale Institute Of Politics And Economics | PUNE | Maharashtra |
| Gulabrao Ghade patil Nursing School,Pune | PUNE | Maharashtra |
Top Colleges in India
Course Wise Colleges in Pune

List of Colleges in Pune Category Wise