A.Field description: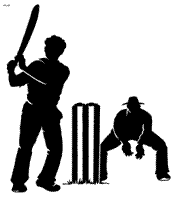 For those who aspire, a career in sports may find it very satisfying. One can be a sports person, a coach or a manager of sports and games. Nowadays, sports is an industry and those with potential and talent can consider a career in sports that is rewarding.
B.Education Guide
Education Details & Eligibility:
A basic professional degree and a specialization in a particular area can help an individual to choose his career. There are various courses offered by institutions that offer professional degree courses.
M.P.Ed-(two years post graduate program) Eligibility-Graduate in Physical education (B.P.E/B.P.E.S / B.P.Ed,/B.M.S)
B.P.Ed(one year graduate program) Eligibility-Any graduate with sports participation, (B.A., BSc.,B.Com/B.P.E/B.P.E.S graduates)
B.P.E (three year undergraduate professional degree)
Eligibility - A pass in the higher secondary i.e., +2. (Sports participation preferred)
D.P.E.D (two year Diploma course conducted by the Govt of Tamilnadu)
Eligibility - A pass in the higher Secondary, i.e. + 2
BMS (Bachelor of Mobility science)-One year special program
A special course to train physical education teachers to be appointed in special schools. Eligibility -Any graduate with sports participation, (B.A., BSc. B.Com, B.P.E/B.P.E.S graduates)
Course Duration:
The course duration for the various programs is as follows:
Diploma in Sports management is two years.
U.G in Physical Education and sports management is Two year.
and P.G in Sports management is around one year.
Approximate Education Expenses:
The Total expense for doing a course in sports management is as follows UGDSM - Rs.19000/ per year - (approx 2Years) PGDSM - Rs.24000/ per year - (approx 1Year) Bank loans and private loans can be easily arranged by directly contacting the banks through the college administration.
C.Institutions that offer this Education
In Tamil Nadu alone there are nearly eight departments of physical education at universities and 13 affiliated colleges under Tamil Nadu Physical Education Universities which offer undergraduate, graduate and post graduate courses. These prepare individuals to become a Physical education teacher, or Physical director, and related jobs like fitness trainer, Gym instructor, Yoga Instructors and so on.
For details on colleges please visit www.StudyGuideIndia.com.
D.Job Opportunities and Job Roles:
The prospects in sports and games have become very high because of the choices available. To choose a job related to sports, one should be a sports person with minimum experience in regular sporting activities. The professional colleges in India and the department of physical education in different universities form the road map for such aspirants .The area in which a person can specialize are
Sports Management
Sports medicine
Sports Physiotherapy
Sports Nutrition
Spots psychology
Sports Journalism
A person who has completed a course in sports and physical education has wide range of opportunities to work at
Schools
Colleges as Physical education teachers or physical directors
Fitness Centres
Gym centres
Swimming Pools
Special courses qualify them to be:
Personal trainers
Gym Instructors
Yoga teachers
Exercise, therapist
Coaches
Sports managers
Sports, journalist
Exercise Physiologists
Sports Nutritionists
E.Approximate Salary Range:
Sports industry pays specialists well, based on their knowledge, experience and their practical ability. The salary can be from Rs.4, 000 to Rs.9, 000 for Physical trainers in schools and colleges and increases with experience and knowledge.
G.Related Links:
The Physical Education Majors Club (PEM Club) website at Missouri State University offers many useful resources on Physical education.
Web site link:http://www.organizations.missouristate.edu/pemclub/