A.Field description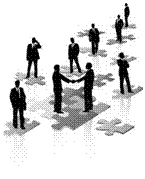 International business, multinational company - both these terms refer to firms that have operations in multiple countries. Today, there are several companies such McDonald's,Yum Brands, General Motors,Toyota, LG and Sony, ExxonMobil and BP that are based abroad but have presence in India. Many Indian companies like TCS, Infosys and HCL are Indian based multinationals. Most of the largest corporations operate in multiple national markets.
B.Education Guide
Education Details & Eligibility:
M.I.B is a unique course which is given more importance nowadays as the integration of countries worldwide have increased. This course is offered in limited colleges and universities both in India and other countries as well.
Basic eligibility criteria:
This course is offered only at post graduation level.
The gateway for this course is clearing
TANCET for colleges in India and (MAT)
Common Admission Test (CAT) for colleges all over India.
Management Admission Test (MAT) for colleges all over India
Course Duration:
The course duration for the various programs is as follows:
M.I.B(Master's in International Business) is offered as a one to two year program in various universities.
PG diploma and M.Com are offered as 2 years courses.
Approximate Education Expenses:
The Total expense for doing Masters is as follows
M.I.B - Rs.56000/ per year - (2 Years)
Bank loans and private loans can be easily arranged by directly contacting the banks through the colleges administration.
C. Institutions that offer this Education
Almost all the B-Schools and universities in India and abroad offer degree in International management. For details on colleges offering these courses please visit www.StudyGuideIndia.com.
D.Job Opportunities and Job Roles
Creativity and marketing are the two main criteria determining the career success for a professional.
Personnel Manager
Export Manager
Finance Manager
Tutors
Professors
Advisors
Consultants
E.Approximate Salary Range
The salary can be from Rs.13, 000 to Rs.38, 000 for starters and increases with experience and knowledge.
F.Related Links
The International Business Administration Society is dedicated to providing members with resources that will enable them to make a more informed choice.
Web site link: http://www.ibrc.business.ku.edu/