A. Field description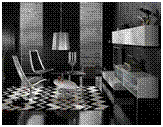 Interior designing, decoration or décor is the doing up of indoors space that is functional, safe, and aesthetic. It involves right from decorating the wall to windows, doors, finishes, textures, light, furnishings and furniture.
An interior designer needs to be proficient in environmental psychology, architecture, product design, and traditional decoration (aesthetics and cosmetics). From hotels to corporate spaces, schools, hospitals, private residences, shopping malls, restaurants, theaters, and airport terminals, interior decorators are called on to utilize their skills. It therefore requires architectural detailing, such as floor plans, home renovations, and construction codes.
B. Education Guide
Education Details & Eligibility:
To become a Professional in the industry, one should have a graduate degree(B.E.) or at least a diploma in related fields. The undergraduate and postgraduate degree courses are offered by private and government colleges in India and around the globe.
Basic eligibility criteria:
+2 (Higher Secondary students) with science group as the majors can choose Bachelor degree(B.E).
Course Duration:
The course duration for the various programs is as follows:
Diploma in Interior Design is two years.
B.E (Interior Design) is four years.
M.E (Interior Design) is offered as a two year program.
Approximate Education Expenses:
The Total expense for doing degree in Architectural engineering are as follows
B.E - Rs.45000/ per year- (4 Years)
M.E - Rs.55000/ per year- (2 Years)
For further details on courses please visit www.StudyGuideIndia.com
Bank loans and private loans can be easily arranged by directly contacting the banks through the college administrative.
C. Institutions that offer this Education
Almost all the deemed and general universities offer Bachelor degree in Architectural engineering.
D. Job Opportunities and Job Roles
Some of the job openings/Departments available are:
Jr. Engineer.
Consultant
Private firm
Entrepreneurship
E. Approximate Salary Range
The salary can be from Rs.10, 000 to Rs.29, 000 for starters and increases with the person's experience and knowledge.
F. Related Links
The American Society of Interior Designers is the leading organization for interior design professionals.
Web site link: http://www.asid.org/
Other Architecture/Interior Design Career Option Archive