A.Field description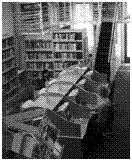 A library is a repository of materials - books and other formats - that students and professionals access to benefit from the vast knowledge preserved in these forms. A librarian needs proficiency in multiple skills, including the practices, perspectives, and tools of management, information technology, education, and other areas of the libraries. The collection, organization, preservation and dissemination of information resources is a key skill required, along with the political economy of information. Historically, library science also includes archival science.
B.Education Guide
Education Details & Eligibility:
In regular stream, in all the University Departments, only 2-years PG in Library & Information Science is offered. An Undergraduate (UG) degree or PG degree in any subject is eligible to study this PG course in Library and Information Science course.
CLIS and BLIS are available only in Distance education mode.
For CLIS Higher Secondary passed candidates are eligible.
C.L.I.S. - 3 Months (IDE Mode) (IDE - institute of distance education)
B.L.I.Sc. - 1 year (IDE Mode)
M.L.I.Sc. - 1 year (IDE Mode)
M.L.I.Sc. - 2 years (Regular stream)
M.Sc - 2 years (Regular stream) - only in Madras Univ
M.Phil - 1 year
Higher Studies / Research Apart from the Certificate course, Ba chelor degree and Master degree, the Doctoral - Full-time/Part-time programmes also available. The University of Madras is encouraging the Full-time Research Scholars by providing University Grants Commission - Junior Research Fellowship (UGC-JRF) and University Research Fellowship (URF).
Approximate Education Expenses:
The total expenditure to complete the full-time Post Graduate course is Rs. 10,000/- (approximately). Many universities support SC / ST / MBC students with scholarships. There are other means of managing the expense. Apart from loans, Earn While You Learn Scheme" helps the economically backward students to complete their Post Graduation.
The approximate course expenses for the Distance Education mode are as follows:
CLIS - Rs. 1200 - 1500
B.L.I.Sc. - Rs. 1800 - 2000
M.L.I.S - Rs. 2300 - 2500
C.Institutions that Offers this Education
All the Universities in India offer the librarianship programme. For details on colleges please visit www.StudyGuideIndia.com
D.Job Opportunities
The successful students of Library and Information Science find jobs in Educational Institutions, Government Departments, Non-Governmental Organizations (NGO), Media organizations including Newspapers, Radio, Television, Banking sector, Business Management organizations, Research and Development organizations, etc. at National and Multi-National levels.
University of Madras attracts various organizations to conduct "Campus Interview" and selects right candidates every year. The full-time (regular) Library and Information Science students have got better opportunities than the students of distance education mode.
Job Roles:
Most librarian positions focus on one of three aspects of library work: user services, technical services, and administrative services. Still, even librarians specializing in one of these areas have other responsibilities, too. Librarians in user services, such as reference and children's librarians, work with patrons to help them find the information they need.
The job involves analyzing users' needs to determine what information is appropriate and searching for, acquiring, and providing the information. The job also includes an instructional role, such as showing users how to find information. For example, librarians commonly help users navigate the Internet so they can search for and evaluate information efficiently.
Librarians in technical services, such as acquisitions and cataloguing, acquire, prepare, and classify materials so that patrons can find it easily. Some write abstracts and summaries. Often, these librarians do not deal directly with the public. Librarians in administrative services oversee the management and planning of libraries: they negotiate contracts for services, materials, and equipment; supervise library employees; perform public-relations and fundraising duties; prepare budgets; and direct activities to ensure that everything functions properly.
E.Approximate Salary Range
Basic Salary ranges from Rs 9, 000 to Rs 43, 000.
F.Related Links
For further details visit the given link:
Web site link: http://www.bls.gov/oco/ocos068.htm