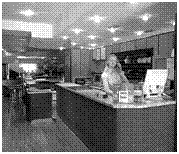 Field description
When one enters an organization, the first person one meets is the receptionist, the person who welcomes you and puts you on to the right people.
The role of the receptionist therefore is critical as he or she is the face of the organization. The job involves supporting office administration and is performed in a waiting area such as a lobby or front office desk.
B. Education Guide
Education Details & Eligibility:
A person aspiring to get into the field of Front Office has to obtain any of the degrees related to Front Office.
Basic eligibility criteria:
10th +2 (Higher Secondary students) with any group as the major are eligible for these programs.
Course Duration:
A Certificate course in Front Office is for four months.
Approximate Education Expenses:
The cost of the course in Front Office differs across institutions in India.
C. Institutions that offer this Education
Training in this field is available at a number of schools and institutes all over India.
For further details on colleges please visit www.StudyGuideIndia.com
D. Job Opportunities and Job Roles
Person who completes this course can join as Receptionist in
Hotel front office,
Reservations office,
Reception and concierge department,
Travel agencies
IT industries, and
General Companies
E. Approximate Salary Range
The salary can be from Rs.6, 500 to Rs.12, 500 for freshers and increases with the person's experience and knowledge.
F. Related Links
The following website showcases various opportunities for a front desk executive Abroad.
Web site link:http://www.indeed.com/q-medical-front-office-assistant-l-Arizona-jobs.html
http://www.nchmct.org
Other Catering/Hotel Management Career Option Archive