A. Field description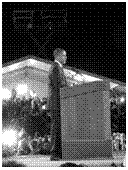 B.Education Guide:
Education Details & Eligibility:
To become a Professional in the field of Political Science, one should have a graduate degree (B.A.) in Political Science.
Besides Bachelor degree, post-graduate, diploma and research degree programs are offered by private and government colleges and universities.
Basic eligibility criteria:
+2 (Higher Secondary students) with any group as the major or Diploma holders in related fields can choose Bachelor degree in Political Science.
Course Duration:
The course duration for the various programs is as follows:
Diploma in Political Science is one year.
B.A (Political Science) is three years.
M.Phil Political Science is one year.
PG Diploma is two years.
Approximate Education Expenses:
The total expense for doing Bachelor of Arts in Political Science is as follows
B.A - Rs.30,000/ per year - (3 Years)
M.A - Rs.46,000/ per year - (2 Years)
Bank loans and private loans can be easily arranged by directly contacting the banks through the college administration.
Additional Skills:

Being a student of Political Science, one must have skills in the following:
Analytical skills,
Dedication
Hard working
Ability to face stress.
Literacy
Interpersonal relationship
Good judgment,
Administrative competence and
Communication abilities
Leadership qualities
Decision making,
Higher Education Options:
After successful completion of the Bachelor degree, the options for higher education are plenty. A person with the above degree can opt for Master's Degree or PHD or opt for any certifications. Some of them are:
Doctor of Philosophy
Certificate Program in Human Rights (CHR)
Certificate in Consumer Protection (CCP)
Master of Arts (Political Science)
C.Institutions that offer this Education:
Almost all the deemed and general universities offer Bachelor degree in Political Science.
For details on colleges please visitwww.StudyGuideIndia.com
D.Job Opportunities and Job Roles:
A Political Science graduate can find openings in many fields and has various jobs available like
Law,
Public Administration
Federal Government Analyst
Public Relations.
Social Management Organisations,
Labour standards,
International Agency Officer
International Research Specialist
Campaign Operative
Labour studies,
Labour management,
Political communications.
Voluntary Organisations.
political journalist
political analyst
Researcher.
There are many careers for which an extensive training in Political Science is extremely beneficial. This is particularly true for those planning careers in the following fields:
Civil Services Examinations.
National Eligibility Test conducted by UGC.
National, State and Local Government.
Foreign Affairs.
Journalism
Media Studies
Public Policy Research
Election Studies
Public Relations
NGO Management
Legal Profession
International Organizations
National and international projects
E.Approximate Salary Range:
The salary can be from Rs.7,000 to Rs.15,000 for freshers and increases with experience and knowledge.
F.Related Links:
The Indian Journal of Political Science is the quarterly journal of Indian Political Science Association (IPSA).
Web site link: http://www.ijps.net/